Safety couplings
Safety couplings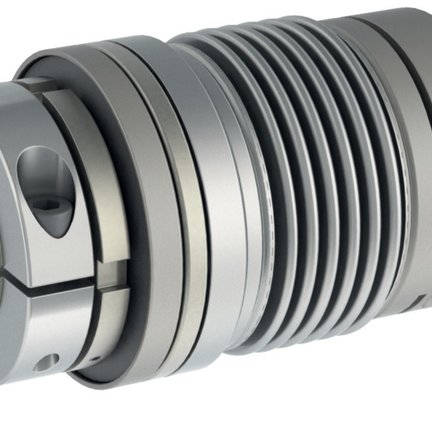 Safety couplings
The coupling series FHW are spring-loaded, positive clutches with backlash free transmission of torque. They protect the machine from mechanical overload. 
If the machine is running normally, the special disc spring presses the balls which are guided in the coupling over the clamping disc into the recesses in the mounted flange. In this way the torsion of the mounted flange towards the coupling is avoided. In the case of a collision, the coupling, which is mounted on the drive shaft, disconnects abruptly. The mounted flange, connected with the drive, is rotated forward by the centrifugal mass of the drive units and the torque of the motor.
As a result the balls are pressed out of their recesses against the force of the spring washer. The special characteristic line of the disc spring results in a decrease of the spring resistance during this process. When the coupling disconnects, the power transmission between the drive and the driven part is interrupted. A mechanical or proximity limit switch records the axial throw of the clamping disc and disconnects the motor to prevent that a long-term releasing reduces the lifelength of the safety coupling. 
After the repair work the coupling re-engages automatically within one revolution. The driving side and the driven side face each other in the same angular adjustment, because the coupling has only one engagement positonper 360° (Special snap-in locations are possible).
Read more
Close