Industrial spray nozzles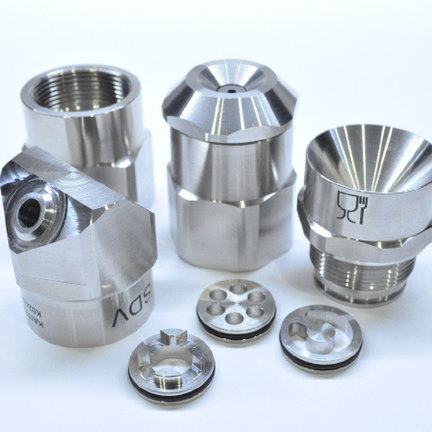 Spray heads or nozzles are used to atomize a liquid or gas. For the optimal process it is important to find the right nozzle based on the medium (for example water), the amount of medium (consumption), the pressure and the desired spray shape.
In terms of spray shapes, we distinguish flat spray, hollow cone spray (ring shape), and full cone spray (circle or square shape). The spray angle is fixed with some nozzles and with some nozzles it depends on the pressure.
The amount of medium that can be atomized is also fixed with certain nozzles and in some cases depends on the pressure.
In the spray drying process, think of powdered products such as milk powder or tablets, the yield is very important. The more accurately we can map out the wishes and requirements, the higher the yield. You also want as little pollution as possible. That is what makes the shape of the spray head so important.
Feel free to contact us if you can use advice on this.
Read more
Close