Rotary joint
Rotary joints for water, steam, thermal oil, hydraulic oil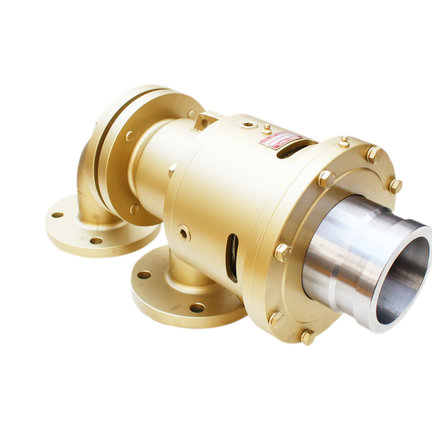 Rotary joints are adapters where a medium (including water, steam, oil) is transferred from a static situation (hose) to a dynamic situation (roller) and where the seal is very important.
Rotary joints are used, among other things, in rollers, agitators, drums, processing machines, wind turbines and (PET) bottle production.
Anywhere where energy, cooling/heating, or pressure needs to be transferred.
Rotary joints are widely used in the paper, foil/plastic and textile industry, but also in the printing, pharmaceutical and chemical industry.
Special types of rotating joints can be found in machine tools to cool the tools.
Rotary joints are also becoming increasingly important in windmills and offshore.
Read more
Close